The facility at East Durham Fitness is split into three main areas: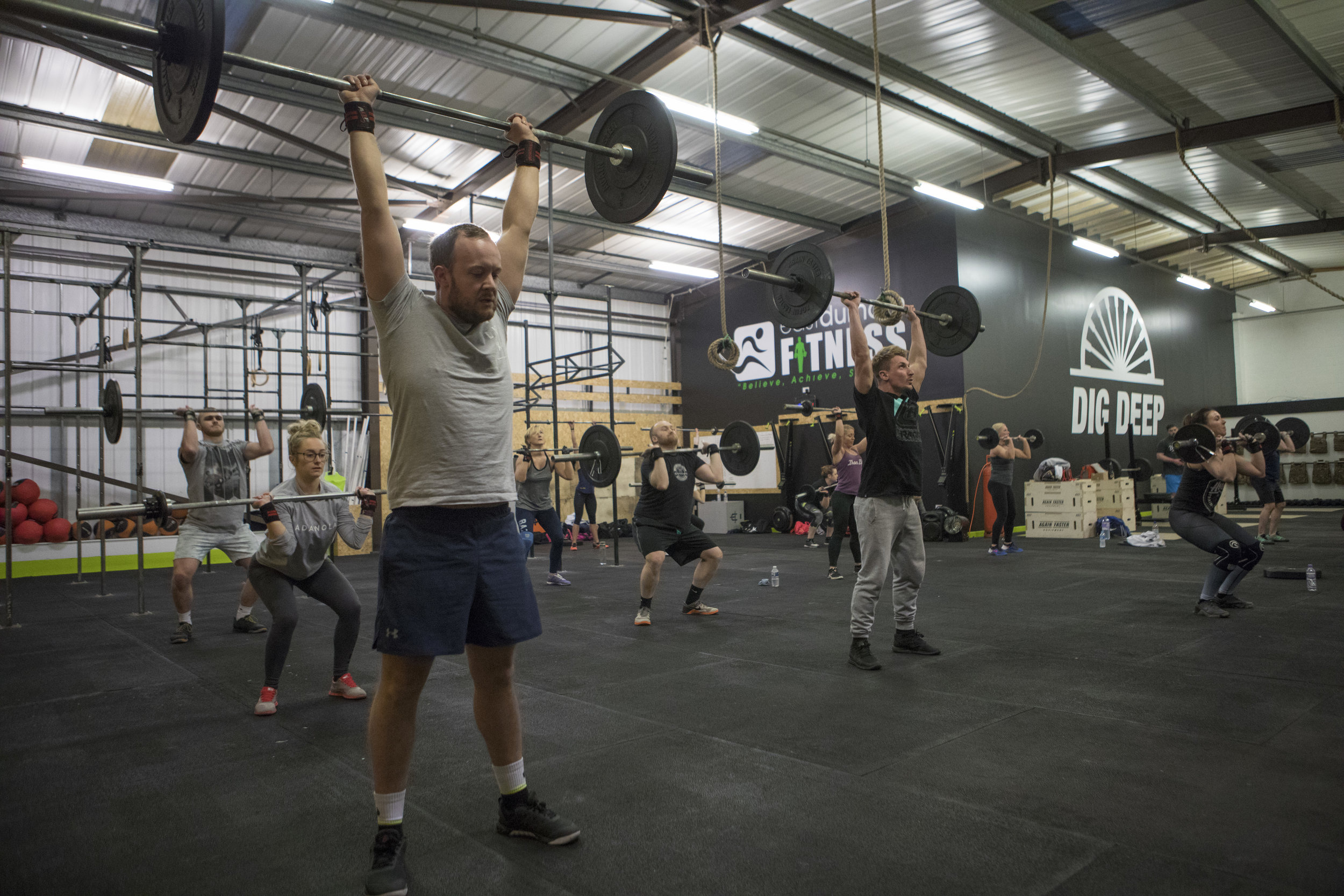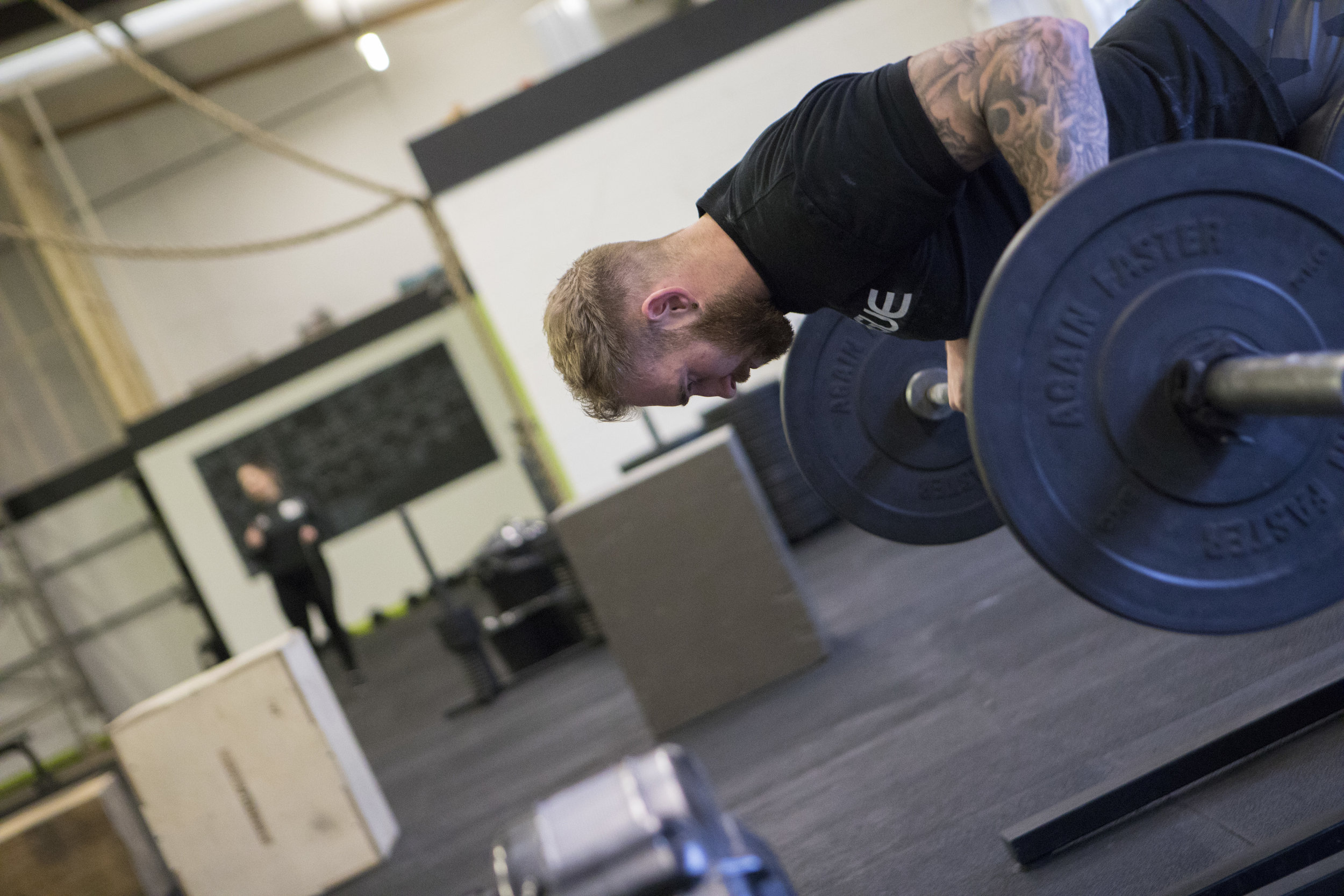 What is Functional Training?
This is a question we get asked a lot! The best advise we can give is for you to come along and try a full week of training as every Functional session is very different!

Functional training is a FUN, varied way of training that pushes your body to limits that you've never experienced before! The main focus of our Functional training programming is on developing the 10 components of fitness:
Cardiovascular Endurance

Muscular Endurance

Strength

Flexibility

Power

Speed

Coordination

Agility

Balance

Accuracy
A Functional Training session will start with a board brief; the coach will explain the workout providing alternatives and progressions for all of the movements. The workout will begin with a group warm up followed by mobility and stretching. The coach will then explain and demonstrate all movements before the workout begins. It is widely accessible and a great way to train!
Once you've experienced a week of Functional Training, you'll never look back!
FUNDAMENTALS COURSE
'An introduction to Functional Training'
Are you new to Functional Training or fancy giving it a try?
Signing up to our Fundamentals Course will give you the skills you need to feel confident within Functional Training classes.

The 4 session course runs on the first two Tuesdays and Thursdays each month, 7-8pm.

The course is FREE to Functional or Unlimited members.
First come first served, so book now to guarantee a spot!

Have a friend who might be interested?
Get them booked on sooner rather than later.
What is Open Gym?
At East Durham Fitness we are able to offer members a dedicated area that doesn't interfere with instructor led classes.
This is known as our 'Open Gym' area. This form of training is included as part of all membership packages.

Open Gym is available at all times when the gym is open and has a range of kit to suit your training needs:
Squat Racks

Olympic Lifting Platforms

Jerk Blocks

Olympic Bars & Bumper Plates

Cardiovascular kit – Ski Ergs, Rowers, Assault Bikes

Pull-up Rig

Plyometric Boxes

Boxing Equipment
Training in Open Gym is an opportunity for you to perform some independent programming in an environment that doesn't interfere with normal group classes. A coach is always available to provide advice and support when needed.
What are the Studio Classes?
The Studio at East Durham Fitness is the home of our top quality, highly effective exercise classes. If you're looking to loose weight, tone up, improve fitness and of course have FUN; our unique classes are perfect for you!
Legs, Bums & Tums does exactly what is says on the tin! This fantastic, fun filled class targets those stubborn areas. The class follows a whole body approach and suits all abilities. Don't be fooled by the name, you'll still get a sweat on and a great workout!
Trim & Tone is very similar to our Legs, Bums & Tums sessions. The main focus is on toning those stubborn areas; legs, bum, core and arms.
MetaFit is the original 30 minute metabolic workout that just keeps working! Metafit is a form of high intensity interval training, designed to boost your fitness, rocket your energy levels and get huge results in a short period of time!
Spinning is challenging, fun and one of the best ways to improve cardiovascular fitness whilst burning a lot of calories. We have a team of the best Spinning instructors in the North East here at East Durham Fitness!
BootSpin is a session unique to East Durham Fitness. It combines the principles of Bootcamp and Spinning; meaning you will spend the time both on and off the bike. It provides a fantastic, whole body workout!
Kettlebell Training provides a whole body workout requiring full body integration and core stabilization.
Bootcamp involves a combination of cardio and resistance exercises to improve overall strength and fitness. Our signature Bootcamps are one of the most popular classes at EDfit and aren't to be missed!
Family Bootcamp takes place on a Sunday morning from 9-10am and is suitable for families with children aged from 4-15years old. The session caters for both adults and kids, exercising and having fun as a family.
Functional Kids is a class designed for children aged 8+ years. The session takes place every Monday 4:15-5pm. The class is designed specifically for kids only and is a great way to develop their fitness, coordination, strength and love for exercise! They will learn new, lifelong skills whilst having a lot of FUN!
Buggy Bootcamp is a great way to get back into shape after your new arrival without having to worry about childcare costs! Our instructors are trained to support you from 6 weeks post -natal. The session takes place indoors and involves a range of exercises to focus on cardiovascular, muscular endurance and toning. A great way to return to exercise and meet new mums!
ED Pump is a weight-based group-fitness session targeting the whole body! The classes are performed to music using free weights, barbells and an aerobic step. Major muscle groups are worked via series of compound and isolation-based exercises including squats, presses, deadlifts. The focus is on toning and muscular endurance by moving light weights at high repetitions
Gold Circuits is a toned down circuit class targeting beginners. The session can be adapted to suit all ages and abilities. This class combines both cardio and light resistance exercises with the focus being on toning and improving overall fitness.